Note: The following steps only need to be done by the people publishing sermons for your church who are using Nortaon Anti-Virus and Firewall 2005. Visitors to your church web site who playback sermons do not need to make any changes to the Norton default settings.
If you need help with any of these steps, just sign in to the Site Manager and open a Support Ticket
These instructions presume that you are using the default Norton Anti-Virus and Firewall settings:
- Personal Firewall: On
- Firewall Level: Medium
- Anti-Virus Auto-Protect: On
- Script Blocking: Enabled
- How to respond to a malicious script: Ask me what to do

1. Install the Sermon Publisher
If you have not already done so, install the Sermon Publisher on your personal computer. Do not launch the Publisher after the install is completed, however; Norton needs to be configured first.
2. Configure Norton Anti-Virus
Browse to the Sermon Publisher install program directory (by default, "C:\Program Files\Sermon Publisher\bin"), and double-click on the script, sermonpublisher_loader.wsf to run it.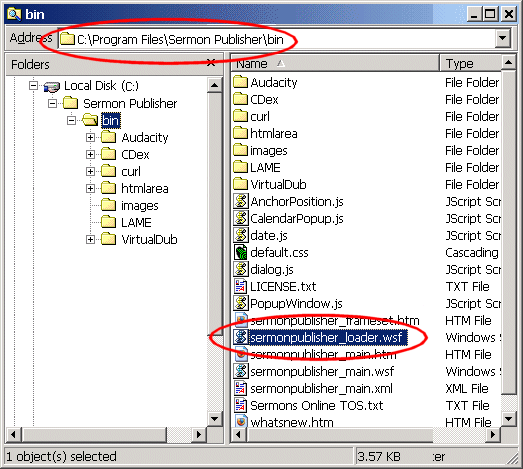 Running the script will cause Norton Anti-Virus to block it as a "High Risk" suspected malicious script. Select the "Authorize this script" option and click OK so Norton knows that this script can be safely used in the future: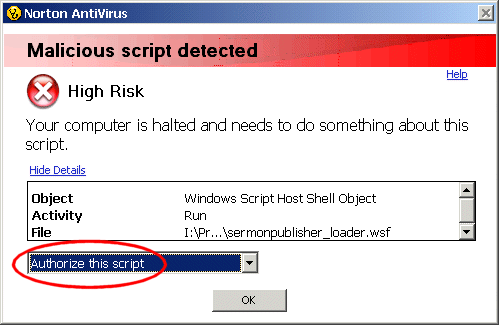 Now repeat the previous two steps for the sermonpublisher_main.wsf script file. First, double-click the script file to run it: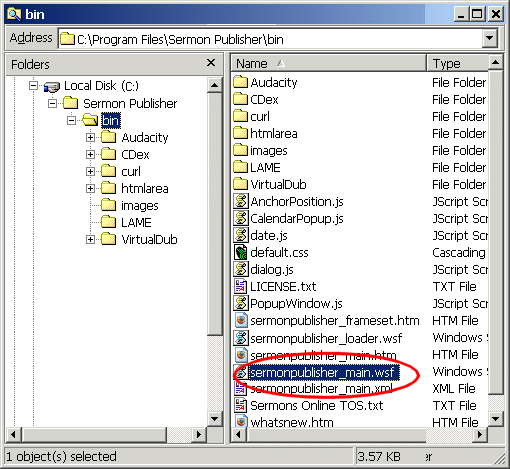 Then, authorize Norton Anti-Virus to let the script be used: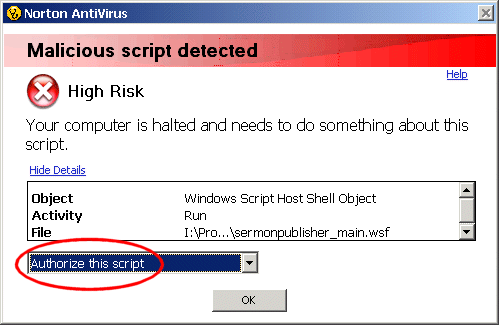 3. Configure Norton Personal Firewall
After you authorize sermonpublisher_main.wsf, the Sermon Publisher will start. If you are using Norton Personal Firewall, then after a few moments, Norton will alert you that wscript.exe is attempting to connect to the Internet; select "Always allow connections from this program on all ports". If you aren't using the Firewall, then you can skip this step.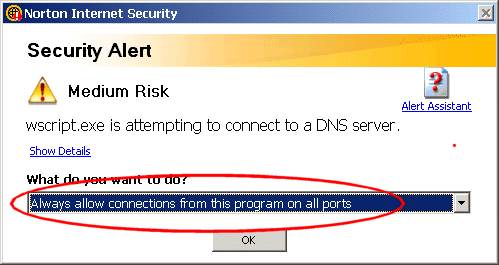 4. Restart the Sermon Publisher
Close the Sermon Publisher window that was opened during Step 1: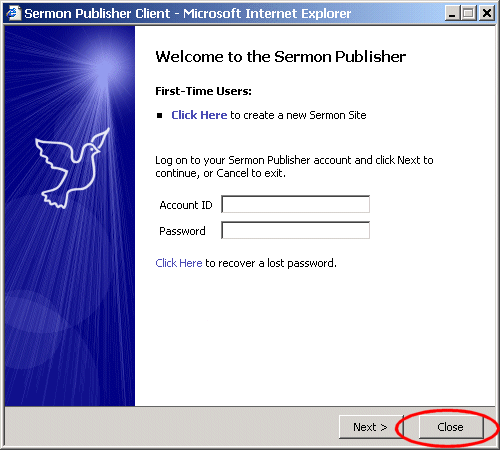 Restart the Sermon Publisher and publish a sermon. If you are using Norton Personal Firewall, the first time the Publisher uploads a multimedia file to the Internet, Norton will ask for confirmation to automatically configure the Publisher's file transfer program, CURL. Select the default, "Automatically configure Internet access (Recommended)":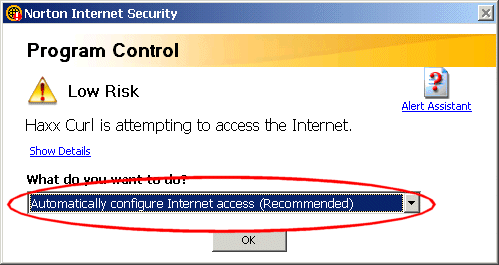 Congratulations! You've successfully configured Norton for the Sermon Publisher.