When you open a support ticket, the system sends an email alert to the address you provided on the ticket. This email contains a link back to the Support Ticket system. To view the status of the ticket, click the link provided. This will display the current status of the ticket.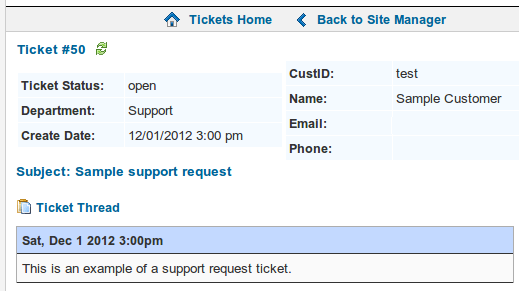 Whenever the ticket is updated by one of our representatives, you will receive an email alert summarizing the changes, with a link back to the ticket. If you wish to add a comment, follow the link and post a reply. The ticket will list all of the replies and messages in the order they were created.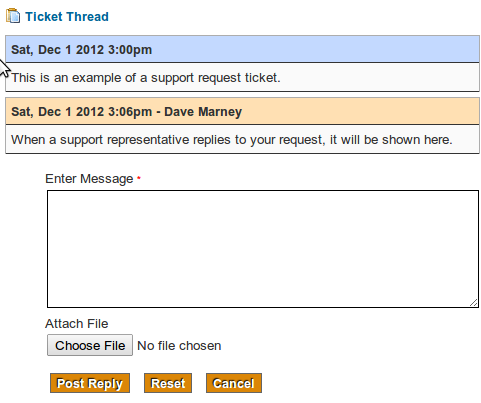 When a ticket is closed, you will receive a final email alert, this time without a link. A closed ticket can be reopened from the Site Manager.