The Sermon Publisher in Action
The Sermon Publisher helps you describe your sermon, prepare multimedia, upload files, and do other publishing tasks. The screen shots below are a sample of what the Publisher would look like in action.

Entering the basic facts about a sermon ...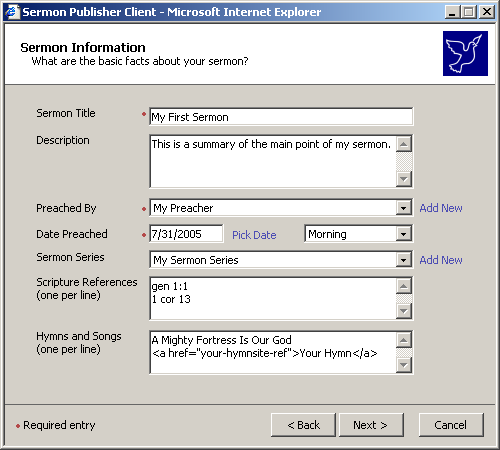 Choosing a multimedia source ...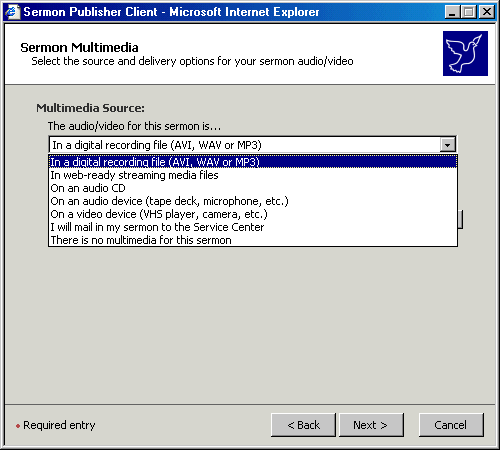 The Publisher automatically processing a sermon; time for a cup of Joe! ...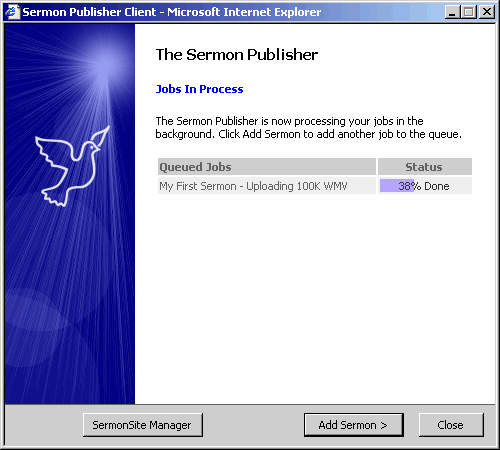 Try Us Out!